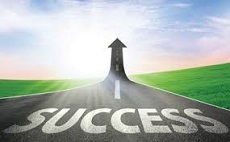 Nearly half of small businesses fail in their first 3 years of existence. Success is in no way guaranteed when you are starting a small business. Part of the reason for this high failure rate is that small businesses have limited resources to work with. Oftentimes the owner of the business is managing all aspects of the business – From managing accounts to getting effective marketing materials produced to running the day to day operations of the business. As you can imagine this can get really busy, really fast. If you are not careful you may end up burning yourself or, even worse, your business can fail. Here are 3 tips you can use to alleviate the burden to some extent and succeed as a small business owner.

Reliable internet
One thing that's a sure way to guarantee success is ensuring that you have a reliable internet connection. With the internet from companies like PackNet you can manage and monitor your social media, keep customers updated on any immediate changes such as shop closures or later opening times etc. and offer customers a Wi-Fi connection when they come in to your premises, making sure that they stay longer. Reliable internet also means essential thing like being able to log into online banking, order new supplies and check our competitors is all at the touch of a button.
Online marketing
As a small business you probably don't have a lot of cash to spare but an area which is definitely worth spending money on, or doing yourself if you have enough knowledge, is your online marketing. It's the best way to reach new clients, promote a positive image of your business and engage customers in your product offering and services. If you're on a tight budget, spending time developing your social media accounts like Facebook, Instagram and Twitter. Running online competitions and like and share posts really helps to boost your following and in turn boost your business.